Margaret W. Griffiths MA, LPC
Masters in Psychology, Licensed Professional Counselor
Margaret (Margi) W. Griffiths, MA, Licensed Professional Counselor with fifteen years of counseling experience, is the Child and Family Therapist for RESA 8 Head Start and Preschool in Morgan County, WV. Margi also sees adolescents, adults and families in her private practice in Berkeley Springs.
Serving Children, Adolescents and Adults
Following completion of the Masters in Counseling from West Virginia University, Margi gained experience working for Gail Shade, LPC and at Eastridge Behavioral Health Systems. Several other enriching life experiences that inform her practice as a LPC include working as a resident overnight staff in the autism unit at Grafton Integrated Health Network in Virginia and teaching at Spencer Valley School in Santa Ysabel, California. She has worked in a bank in New Jersey, in a Navajo reservation school in Arizona, directed plays and taught theater in the Republic of Panama Canal area.
Areas of Expertise include:
Depression

Anxiety/Panic Disorders

Bi-Polar Disorders

Grief and Loss Issues

Trauma

PTSD

Childhood Disorders (ages 3 and up)

Adjustment Disorders

Divorce

Parenting Issues
Margi discovered her passion for theater in high school. This led her to getting her BA with a major in theater and a specialty in children's theater at Davis and Elkins College. She has taught theater, directed and produced plays with children and adult community theater for over thirty years. She believes that the arts bring a creative process and a playful spirit into the counseling room. Melding these two specialties has benefitted her counseling practice.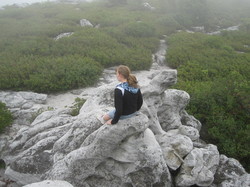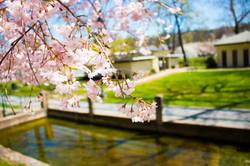 Fostering Loving Relationships
Margi works with individuals and families to create an understanding of how relationships work. She fosters a sense of inclusion and saftey.
Feeling alone out there?
Offering:
A compassionate and confidential atmosphere to discuss personal concerns. Specialized therapeutic assistance to clients encountering adjustment problems or who are experiencing psychological and emotional distress. With services to clients from all backgrounds, ages, and walks of life.